Contact Information:Le Grand Elementary 13071 E. Le Grand Rd. P.O. Box 27 Le Grand, CA 95333Phone: (209) 389-4515Fax: (209) 389-4041Governing BoardPresidentDomingo FloresClerkDavid HeinrichsMemberFreddie ChavezMemberAdam ShaskyMemberRoger Valladao......

Mrs. Hansen is the school library clerk. The library is in the new Media center. A computer system is available enabling students to locate books in our school library from any computer in our school. It also helps in caring for our fine collection of books.The library is now open for classroom visits Monday through Friday. Students may also visit the library on their ......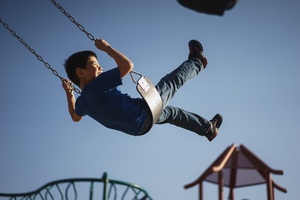 Our purpose is to support Le Grand Elementary staff and students at all different levels, from volunteering, to raising money for school equipment to enhance our educational programs at our School, which are not provided by our district's general fund. Le Grand Elementary Parent's Club is a 501(c)(3) non-profit organization made up by parents, teachers, volunteers, stu......