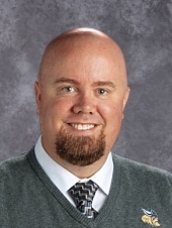 Greetings Le Grand Community,
Welcome to another exciting school year at Le Grand Elementary! The school year is going to be one of the best yet as we launch into learning and soar higher than we ever have before! Le Grand Elementary boasts one of the best well-rounded educational experiences of any school in the Central Valley. Our scholars have access to a robust computer science curriculum equipping them with 21st-century skills, the only elementary competitive robotics program in Merced County, eSports, competitive sports, Junior Medical Academy, small class sizes, integrated small-group instruction, designated STREAM (Science, Technology, Reading, Art & Math) instruction, afterschool programming, free breakfast and lunch for ALL scholars, community childcare and SO MUCH more...all provided in a safe and nurturing environment by professional and caring adults!
Please be sure to follow us on Facebook for exciting events and photos of the many activities our scholars get to participate in. If you have any questions please contact the school office at (209)389-4515.
It's a beautiful day in Le Grand!
Mr. Borba
Thank you,