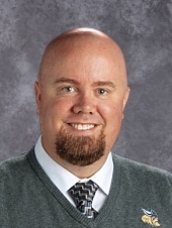 Greetings Le Grand Community,
I am thrilled and overjoyed to continue the outstanding work we started last year in the Le Grand Union Elementary School District. This district has a long tradition of excellence in providing young scholars with an exceptional education in a safe and caring environment.
As I become more and more immersed in this fantastic community, I continue to be amazed by the level of commitment, collaboration and care Le Grand Union ESD and the surrounding community provides for their children. An award-winning academic pentathlon team; competitive athletics; Chromebooks for every 2nd-8th-grade student; Junior Medical Academy; and a rigorous instructional program that prepares learners for college, careers, and life are just a few of the many opportunities provided to our scholars.
I am very proud to serve the community and families of Le Grand, and I look forward to working with you all in providing the highest quality education possible for our scholars. I look forward to building on this district's strong foundation and many accomplishments. Working together, we will have many more accolades awaiting us in the future. I am fully committed to creating collaborative partnerships with our learners, staff, families and our community, leading Le Grand Union Elementary School District as we prepare our young scholars for their futures.
God bless and GO VIKINGS!
Scott M. Borba
Superintendent